WHAT IS NEXPLANON?
NEXPLANON is a birth control implant that's placed just under the skin of the inner, non-dominant upper arm.
This flexible implant measures 1.6 inches in length (4 centimeters) and is approximately 2 mm in diameter. A trained healthcare provider will insert the implant into place in your inner non-dominant upper arm.
Once in place, NEXPLANON releases a continuous low dose of hormone to help prevent pregnancy.
Show me how it works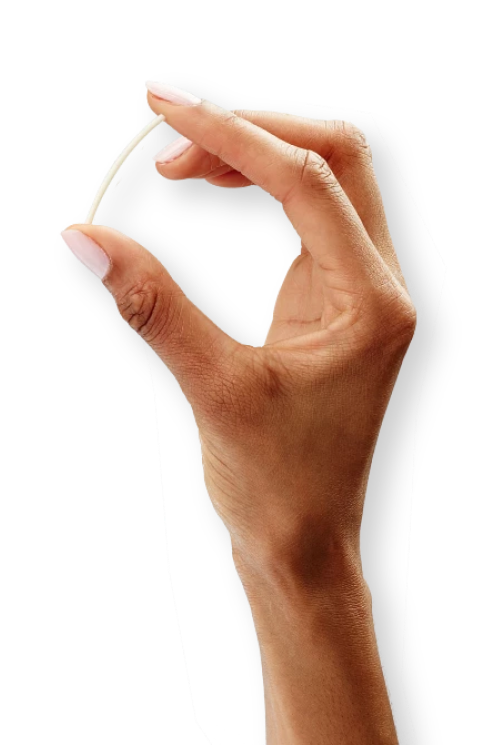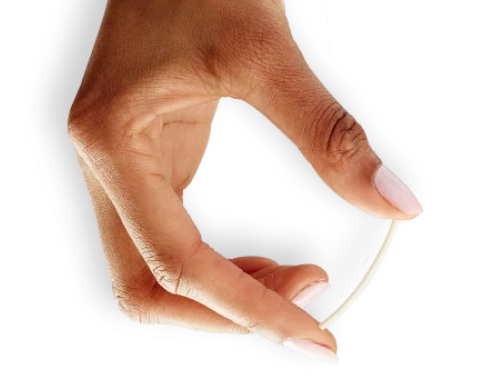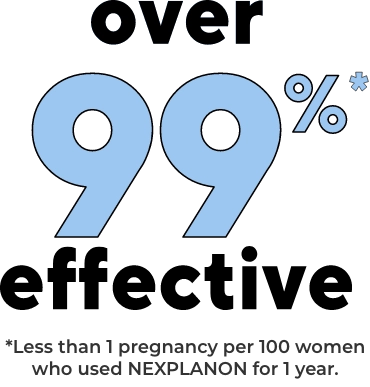 NEXPLANON is just as effective as the pill - without the daily hassle
This is birth control you don't have to take every day. The small, flexible implant prevents pregnancy for up to 3 years.*
*NEXPLANON must be removed by the end of the third year.
Get the Details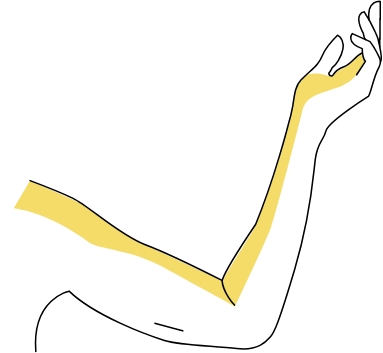 NEXPLANON is inserted during an outpatient office visit
Typical insertion takes a few minutes and is performed under a local anesthetic. In clinical studies, 5.2% of patients felt insertion site pain. NEXPLANON can be removed at any time during the 3-year period.
Learn More About Insertion
do one or more of these statements apply to you?
Consider talking with your doctor about NEXPLANON
I DON'T WANT TO GET PREGNANT WITHIN THE NEXT YEAR.
I'M LOOKING FOR AN OPTION THAT DOES NOT DEPEND ON DAILY, WEEKLY, OR MONTHLY DOSING.
I'M LOOKING FOR SOMETHING THAT DOESN'T GO IN MY UTERUS.
I'M OPEN TO HAVING A BIRTH CONTROL IMPLANT IN MY ARM.
I WANT A BIRTH CONTROL THAT'S REVERSIBLE.
I'M A NEW MOM AND AM LOOKING FOR BIRTH CONTROL.
what are some birth control options?
This chart shows the chance of getting pregnant for women who use different methods of birth control. Each box on the chart contains a list of birth control methods that are similar in effectiveness. The most effective methods are at the top of the chart.
Fewer pregnancies
(Per 100 women in 1 year)
Implants (NEXPLANON)
Injections
Intrauterine devices
Sterilization
Birth control pills
Skin patch
Vaginal ring with hormones
No sex during the most fertile days of the monthly cycle
Spermicide
Withdrawal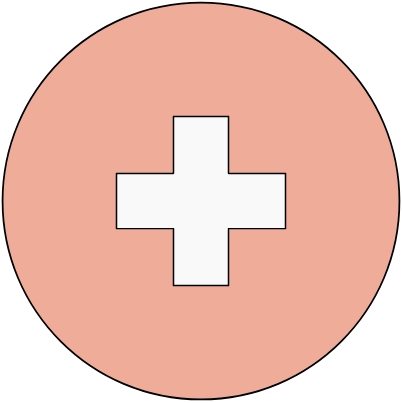 side effects of NEXPLANON
The most common side effect of NEXPLANON is a change in your normal menstrual bleeding pattern. In studies, 1 in 10 women stopped using NEXPLANON because of an unfavorable change in their bleeding pattern. Besides changes in menstrual bleeding patterns, other frequent side effects that caused women to stop using the implant include mood swings, weight gain, headache, acne, and depressed mood.
Side Effects of NEXPLANON